You've almost certainly seen a few signs that your ZTE phone is SIM-locked. You can't use it on a SIM card that wasn't provided by your current carrier, for example, and when you questioned why, they told you to wait until your two-year contract with them was over or pay a significant chunk of money. If that's the case, you'll need to get a SIM card immediately to begin the unlocking procedure. Checking to see if your ZTE phone can be unlocked in the first place is crucial before ordering a SIM unlock code from us. To do so, you'll need to look at the Network lock counter. The procedure is straightforward, and anybody with no prior experience may complete it.
Unlock ZTE Phone is appropriate if you want to employ a legal, reliable, and safe technique for unlocking your ZTE handset. There are several reasons to believe in this service. To begin with, the Unlock ZTE Phone guarantees a 100 percent success rate, and all customers who have used it are eager to back up that claim. Second, the service is inexpensive, and if you don't like it, which has never occurred before, your money will be returned in full.
To learn more about the Unlock ZTE Phone, read the article's explanation and visit our website to place and finish your order.
What should you know about the ZTE Phone Unlocking service?
This service works remotely and requires your ZTE's IMEI code. It is termed remotely because you do not need to ship your mobile phone equipment and wait for it to be returned to you. You will always have your phone in your hands and be liable for it. From the opposite side of your computer, we will calculate and generate the original unlock code for your ZTE using the IMEI code you will supply us.
Our service is compatible with all ZTE models, including the Max XL, Blade X Max, Blade Max 3, Nubia N2, Nubia M2 Lite, Nubia N1 lite, Blade Nubia Z11 mini S, Nubia Z17 mini, Nubia M2, Nubia Z9 mini, Blade A2 Plus, Blade V5, Blade V6, Blade L2, Blade G2, Blade A3, Axon M, Nubia Z17 miniS, Nubia Z17S, Blade A2S, Nubia Z.
This also applies to T-Mobile, Claro, Netcom, Sprint, AT&T, Rogers, Telia, Orange, Bell, Fido, Kodoo, Vodafone, EE, O2, Movistar, Verizon, Telenor, Cricket, Boost, Sunrise, Swisscom, Telstra, Optus, and any other carriers I neglected to list.
What are the advantages of this service?
I want to share many beautiful aspects with you, but I'll list the ones that are most significant to me, such as:
No customer has ever been dissatisfied with our SIM unlock service since the unlock is complete and permanent.
You may travel or relocate anywhere on the earth using any SIM card.
You'll take care of the SIM lock problem swiftly ( no more than 12 hours)
You'll have the same warranty as before.
You won't need extra software or gadgets to unlock the doors.
From the comfort of your own home, you may unlock your ZTE phone.
You will pay a small fee for a service such as SIM unlocking.
How can you locate the IMEI code on your ZTE phone?
Since I indicated that you'd need to supply your ZTE's IMEI code, I'd like to expand on that. The IMEI code number is unique to each mobile phone handset. That's why this code is so crucial to the unlocking process. Many customers, however, are unsure where to begin their hunt for this crucial IMEI information. When you're looking for the IMEI code, I believe the following information will be both informative and convenient: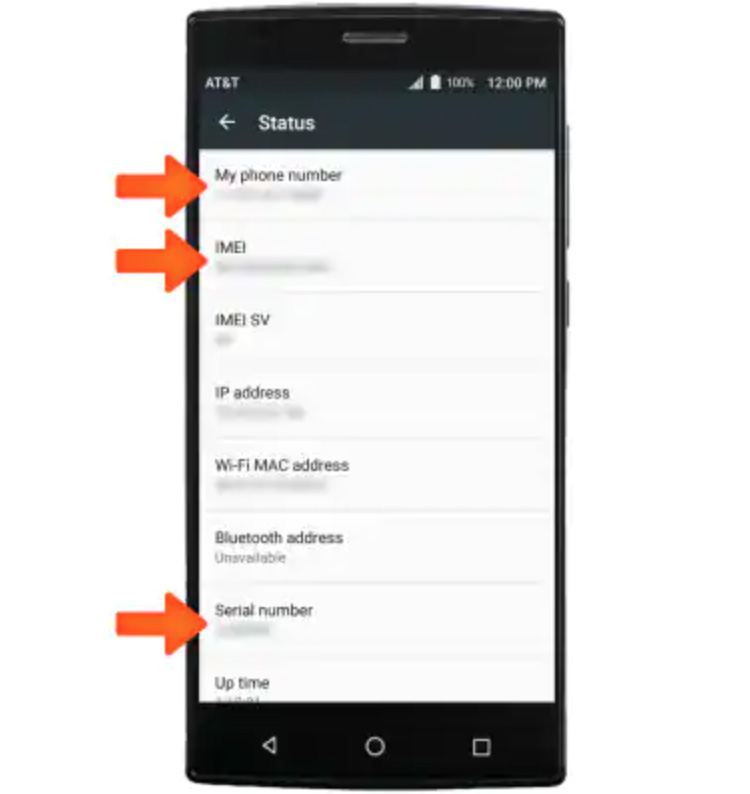 You may get your IMEI code by dialling *#06#. This is true for all mobile devices.
It's printed on a ZTE device's original packaging label.
You may also see it on the battery. Finally, the IMEI code is typed into the program on your ZTE. To get the IMEI code, go to SETTINGS> GENERAL> ABOUT PHONE and scroll down till you see it.
Contact our round-the-clock customer support for further information and specifics.
If you have any troubles with our unlocking services or want some questions answered before you use our service, do not hesitate to ask our customer support for additional information. They will gladly help you make your phone permanently unlocked and free to use with any mobile carrier worldwide. They work 24/7, so they will solve your issue no matter what time it is.