That is the official iPhone IMEI check service for any Apple model — a quick and reliable solution for checking iPhone IMEI. By IMEI number, you may determine your iPhone's primary operator, Simlock information, iCloud condition, date of purchase, and warranty claim details. iPhones are carrier-locked in the United States and other countries.
After purchasing an iPhone at a heavily discounted price and signing up for either a one or two-year plan, the gadget could only be used with the originating carrier. If you've acquired a second-hand iPhone and don't know who the original provider was, if it's locked or not, or if the previous owner reported it was stolen, lost, or damaged, we can look into all of those details for our customers and provide you with all the information you may need.
iPhone IMEI Checker – Supported Models
Examine the IMEI of the iPhone 14/14 Mini/14 Pro/14 Pro Max (Simlock & Carrier).
Examine the IMEI of the iPhone 13/13 Mini/13 Pro/13 Pro Max (Simlock & Carrier).
Examine the IMEI of the iPhone 12/12 Mini/12 Pro/12 Pro Max (Simlock & Carrier).
Examine the IMEI of your iPhone XS/XS MAX/XR (Simlock Status & Carrier).
Examine the iPhone X/8/8+ IMEI (Simlock Status & Carrier).
Examine the iPhone 6/6+/6S/6S+ IMEI (Simlock & Carrier).
Examine the iPhone 5/5C/5S IMEI (Simlock & Original Carrier).
Examine the iPhone 4S IMEI Code (Simlock Status & Carrier).
Examine the IMEI number of your iPhone 4/4S/3GS (Simlock status / Carrier).
Verify the IMEI of any iPad model (Carrier & Unlock status).
You should know that factory-unlocked iPhones may be used with any global operator. Their application is not restricted to a single nation. You can prevent international roaming costs by using a domestic SIM card when going to another country.
Steps to Check iPhone IMEI Number
Step 1: Firstly, locate your iPhone's IMEI number. Go to Settings > General > About or call *#06#.
Step 2: On our website, input the IMEI number and place an order.
Step 3: Within 10-60 minutes, you will get an email containing your device's information.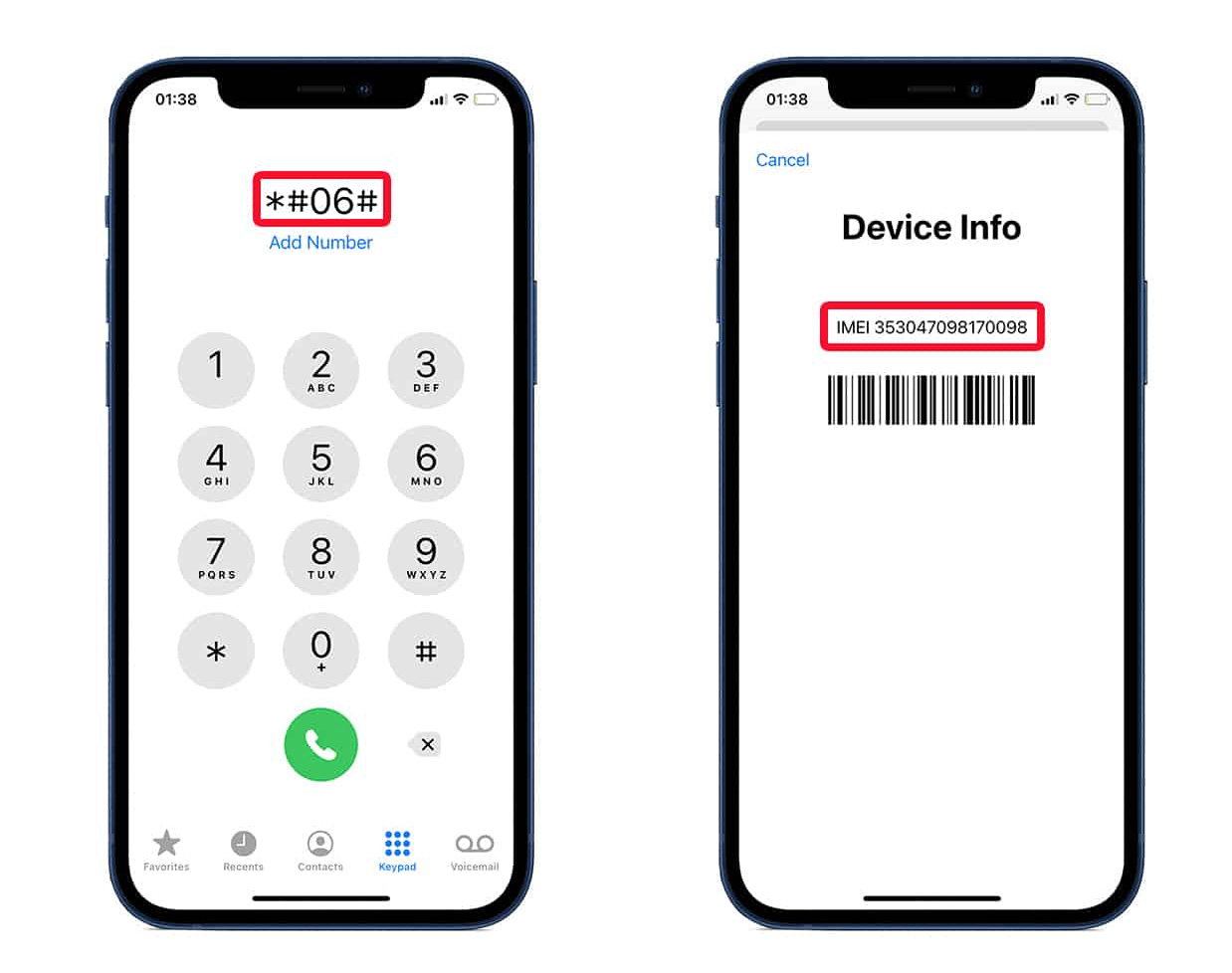 iPhone IMEI Check Details:
Find out iPhone Model and GB size
Look up the Original serial number
Check iPhone Warranty details
Identify iPhone Purchase Country
Check to Find My iPhone status
Find iPhone Carrier / Network
Check the iPhone Unlock status
Your IMEI number will be validated against Apple's server database after receiving it. If you received an email stating that your iPhone is "Unlocked," your gadget is no longer restricted to a specific carrier and is factory unlocked. If you get an email saying that your device has been "Locked," you will need to hire an unlocking service to gain access to the system.
Before beginning the iPhone unlocking procedure, you must select your handset version and operator. After finishing the unlocking process, your IMEI number will be cleared in Apple's system, and your iPhone will be unlocked entirely for the rest of its life, allowing you to use ANY SIM card on the planet with it.