This is an official and permanent service for unlocking Vodafone Australia iPhone 14, 13, 13 Mini, 13 Pro, 13 Pro MAX, 12, 12 Mini, 12 Pro, 12 Pro Max, 11, 11 Pro, 11 Pro MAX, XS MAX, XS, XR, X, 8, and older models by IMEI. You don't need to jailbreak your iPhone or download any software to use this IMEI-based factory unlock service. Only the IMEI of your Vodafone AU-locked iPhone will be used to finish the unlocking procedure.
This is a safe and legal Vodafone Australia iPhone unlock service, and the device's warranty will not be void. Another benefit of this service is that it will keep your iPhone factory open even if you restore it or update the iOS version – including iOS 11 and any subsequent versions.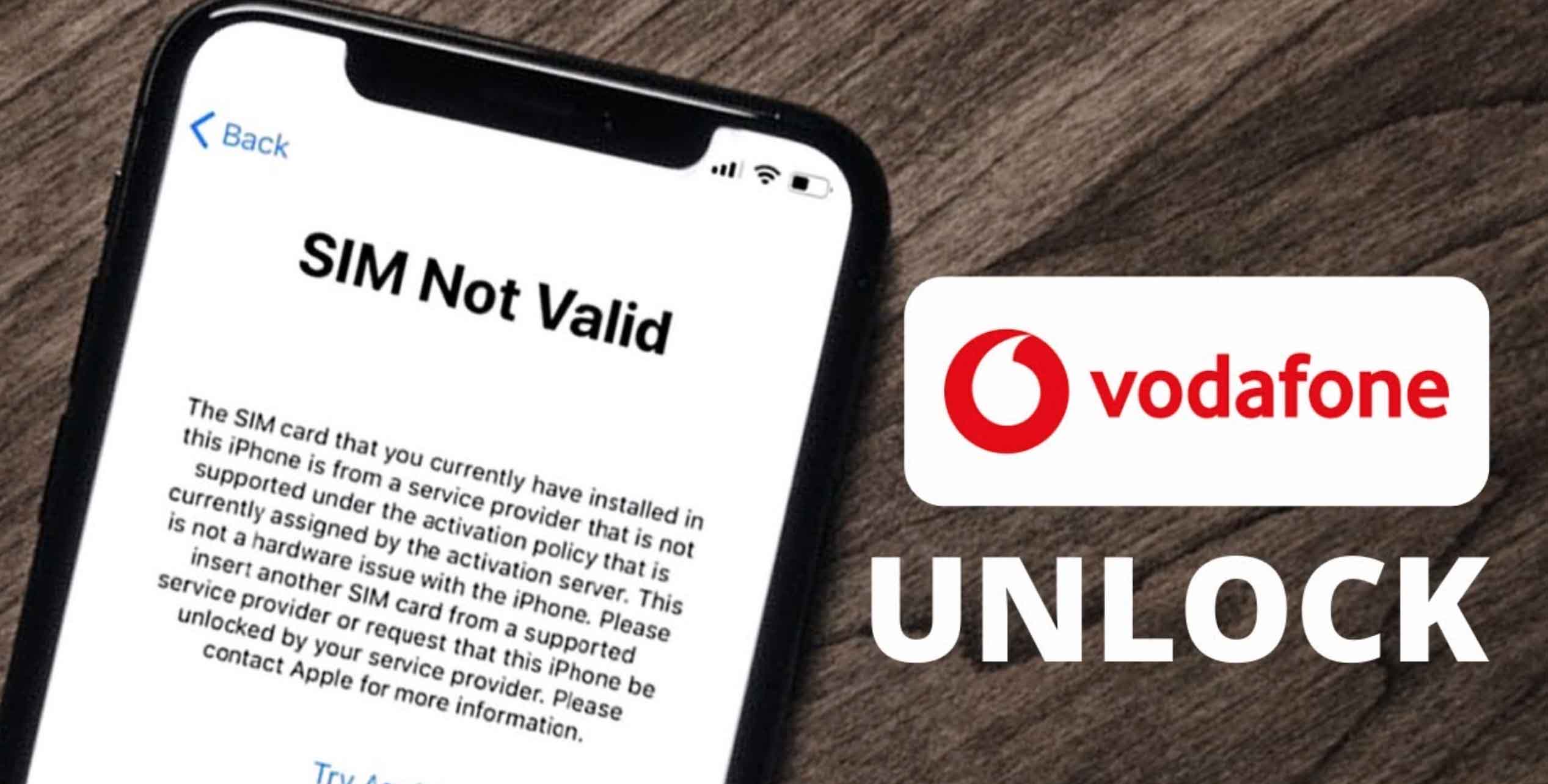 Vodafone Australia iPhone IMEI Unlock Features
Any iPhone may be unlocked quickly and legally by Vodafone Australia, and your iPhone will stay fully unlocked indefinitely.
Compatible with all iOS versions, even the most recent.
Only the IMEI is required; no software or jailbreak is necessary.
Steps to Unlock Vodafone Australia iPhone
You can easily and quickly unlock your Vodafone Australia iPhone by IMEI with our service. The following are the steps to unlock your Vodafone AU iPhone:
Find your iPhone's IMEI number (call *#06# or go to Settings – General – About).
Once you've found the IMEI (15-digit number), input it on our website.
Place an order for the service you wish to utilize (Clean or Premium).
Complete the payment process on the checkout page.
We'll start the unlocking procedure, which might take up to 24 hours.
After completing the unlocking procedure, we'll send you another email with the activation instructions. You must insert your new SIM card, connect to the internet through WiFi, and complete the iPhone activation process. Inserting a new SIM card and restoring your phone using iTunes is another way to activate your unlocked Vodafone Australia iPhone (used for older models). A confirmation message will appear, stating, "Congratulations, your iPhone has been unlocked."
When your iPhone accepts the new SIM card, and you complete the activation processes, your device is officially UNLOCKED. You may now use any SIM card from anywhere in the world. You may also upgrade or restore your unlocked iPhone without worrying about it being re-locked because your phone will remain unlocked in Apple's database indefinitely.

If you have any additional questions about the whole process, please do not hesitate to contact us if you want extra assistance. Our customer support is active 24/7, and we will contact you quickly.