Vodafone UK iPhone customers will be thrilled to hear this announcement. With the help of the IMEI number, we can aid you in ultimately unlocking the Vodafone UK iPhone 14, 13 and iPhone 13, Pro Max and 13 Mini, 13 Pro and 13 Mini Pro, 12 Pro and 12 Mini Pro, and the 11 Pro and 11 Pro Max, as well as the XS Max and XS, XR X and the 8 and 8 Plus. Using our product, you may unlock your Vodafone UK iPhone for use with any GSM network around the globe.
Your iPhone will be fully unlocked if you only give us your iPhone's IMEI number. We require your IMEI number because we provide you with a safe and secure method of remotely unlocking your iPhone.
Make an order and look for an email from our customer service after inputting your IMEI number. Our pricing is the cheapest on the market, and our processing times are among the fastest in the industry. There are two ways to discover your iPhone's IMEI number:
How to Locate an iPhone's IMEI Code:
Scroll down to the IMEI area in Settings -> General -> About.
Type *#06# into the Phone app to see the IMEI number.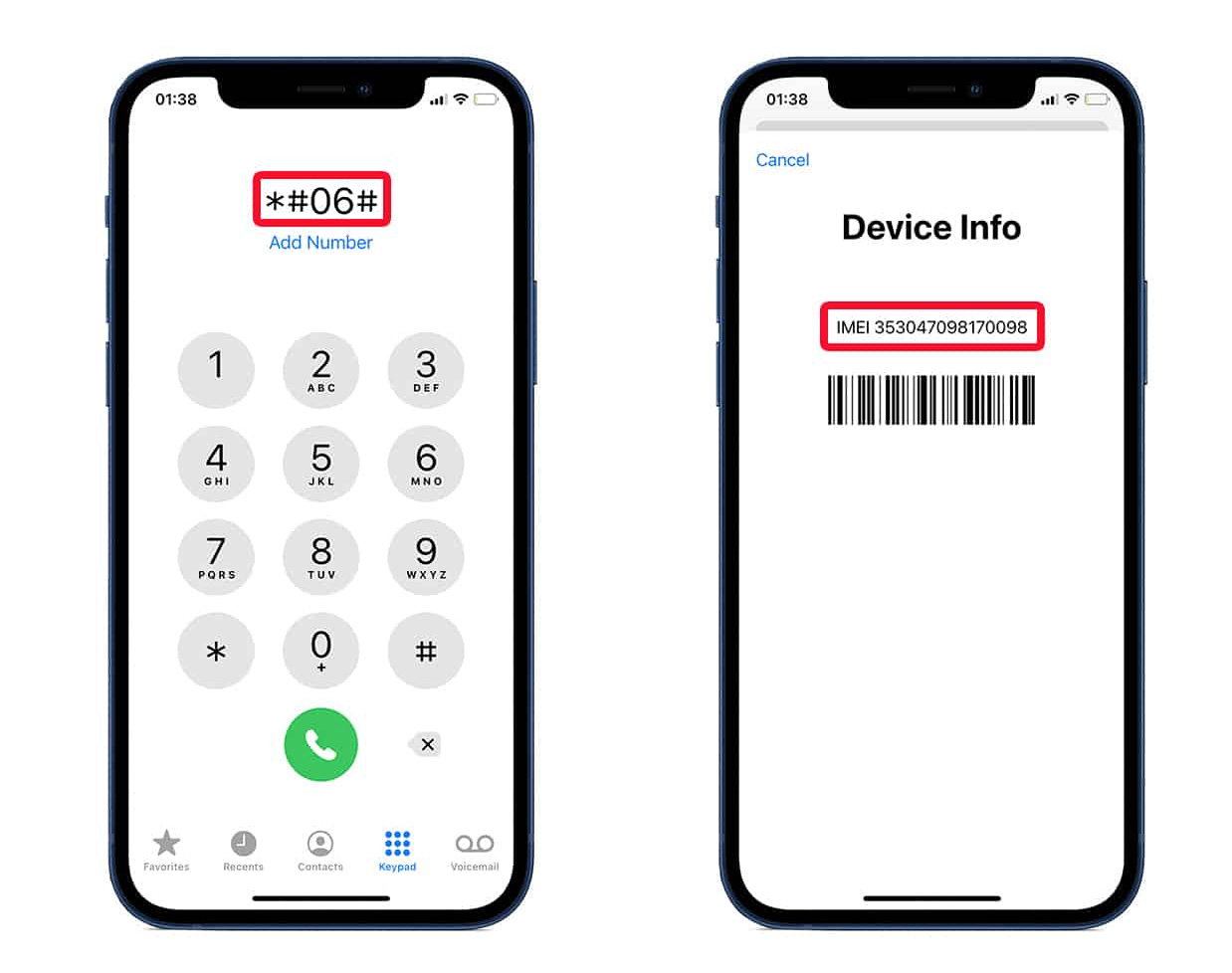 Here are some of the advantages of unlocking your Vodafone UK iPhone by IMEI with our certified service:
Benefits of Using Our Unlocking Service for Vodafone UK iPhone
A quick, easy, and low-cost solution.
Your phone will be unlocked permanently.
In addition, it is compatible with any iOS version and baseband.
iOS updates are constantly available.
Unlocking your smartphone does not need a computer or a jailbreak.
Your Apple Care warranty is still in effect.
Due to the fact that your Vodafone UK iPhone 14, 13 or 12 will be factory unlocked and no longer be subject to roaming charges when you travel, you will be able to use it on any GSM network in the globe.
Think Your iPhone is Only Compatible with Vodafone UK?

Use our IMEI check service to verify that your smartphone is locked to the Vodafone UK carrier if you are unsure. Input the IMEI number that you have on our website, make your money, and then sit tight for an email from our customer service staff. Unlocking your phone is as simple as changing your SIM card and connecting to WiFi or iTunes. After unlocking your iPhone utilizing our service, you may use it on any GSM network or SIM card anywhere in the world.