We have some exciting news for iPhone users in Vodafone Spain. We are the professional website to factory unlock Vodafone Spain iPhone 14,13,12,11, X, 8 and other models their IMEI numbers. We're providing you with a unlock service so you may use it with any SIM card in the globe forever.
All you have to do is provide us with the IMEI number of your locked iPhone, and we will permanently unlock your device within 12-24 hours. If you're wondering why we require your IMEI number, we're offering you a legal and safe unlock solution that will unlock your iPhone remotely. The following are some of the most significant advantages of utilizing our Vodafone Spain iPhone unlock service:
Unlock Vodafone Spain iPhone – Benefits of Using Our Service
Simple, quick, and easy iPhone unlocking method.
Your iPhone will stay unlocked indefinitely.
Compatible with any iOS firmware and baseband.
No need for a computer or a jailbreak to unlock your iPhone.
Your Apple Care warranty is still valid.
After we factory unlocks your iPhone, you will be able to use it anywhere in the world without incurring exorbitant roaming fees and with any SIM card since it will be factory unlocked.
You must input your IMEI number on our website, submit an unlock order, and wait for our support team to send you a confirmation email. We provide the best pricing on the internet and lightning-fast unlocking service. Two techniques for locating the IMEI number on your locked iPhone are discussed below:
How to Find iPhone IMEI Number:
Open the Phone application and dial *#06#. (the IMEI number will appear).
Go to Settings – General – About and look under IMEI.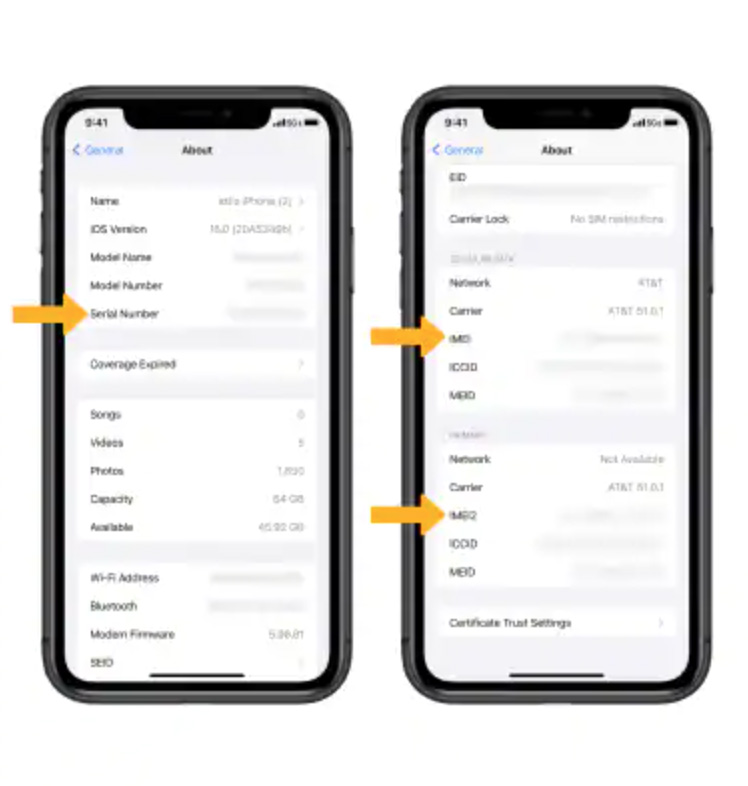 Not 100% Sure that Your iPhone is Locked to Vodafone Spain?
If you're unsure if your iPhone is locked to the Vodafone network, you may use the IMEI checker to determine the device's original carrier.
After you've found your device's IMEI number, paste or type it into our website, finish the payment procedure, and wait for our team to send you an official confirmation email. Swap the SIM card (use a non-Vodafone SIM) and connect to WiFi or iTunes to activate your unlocked handset after you receive the unlock confirmation email from us.
You may use your iPhone with any new or old SIM card and ANY GSM carrier worldwide once it has been factory unlocked with our help.
Please get in touch with our support team if you have any more queries. All your questions will be answered as soon as possible by those who have worked in this area for a long time. Our customer support is there for you 24/7.