The team at SIMUnlockPro.com is revolutionizing the technology for unlocking iPhones 14, 13, 12, 11, XS, X, and eight on the SFR France network carrier. We currently offer the best services on the market at a low cost. Our professional unlock service guarantees quick delivery, permanent results, and a SIM-free iPhone. Our service removes the restrictions of the SFR France carrier and unlocks the phone from the Apple database.
The process is simple, and we can get started immediately once we have your iPhone's IMEI number. Once we receive it, we can begin unlocking your device. The process usually takes between 1 to 2 days for optimal completion. This service is only compatible with unblocked IMEIs for SFR iPhones. If your device has been marked as blocked by Apple, we cannot complete the service. Please reach out if you have any questions about this, and we can help you move forward with the next steps.
Factory Unlock SFR iPhone
This SFR iPhone unlocks service will permanently unlock your device based on the IMEI. This ensures device compatibility with any SIM card moving forward and frees you from network restrictions. Our unlocking services work forever and allow you to update iOS without any problems moving forward. The first step in the process is locating the IMEI number of your SFR-locked iPhone. To do so, please complete one of the following methods:
Tips on Discovering SFR iPhone IMEI:
Go to Settings- General- About. From here, scroll down until you see your IMEI information. Your IMEI should be a 15-digit number on the screen. This information is personal to your iPhone.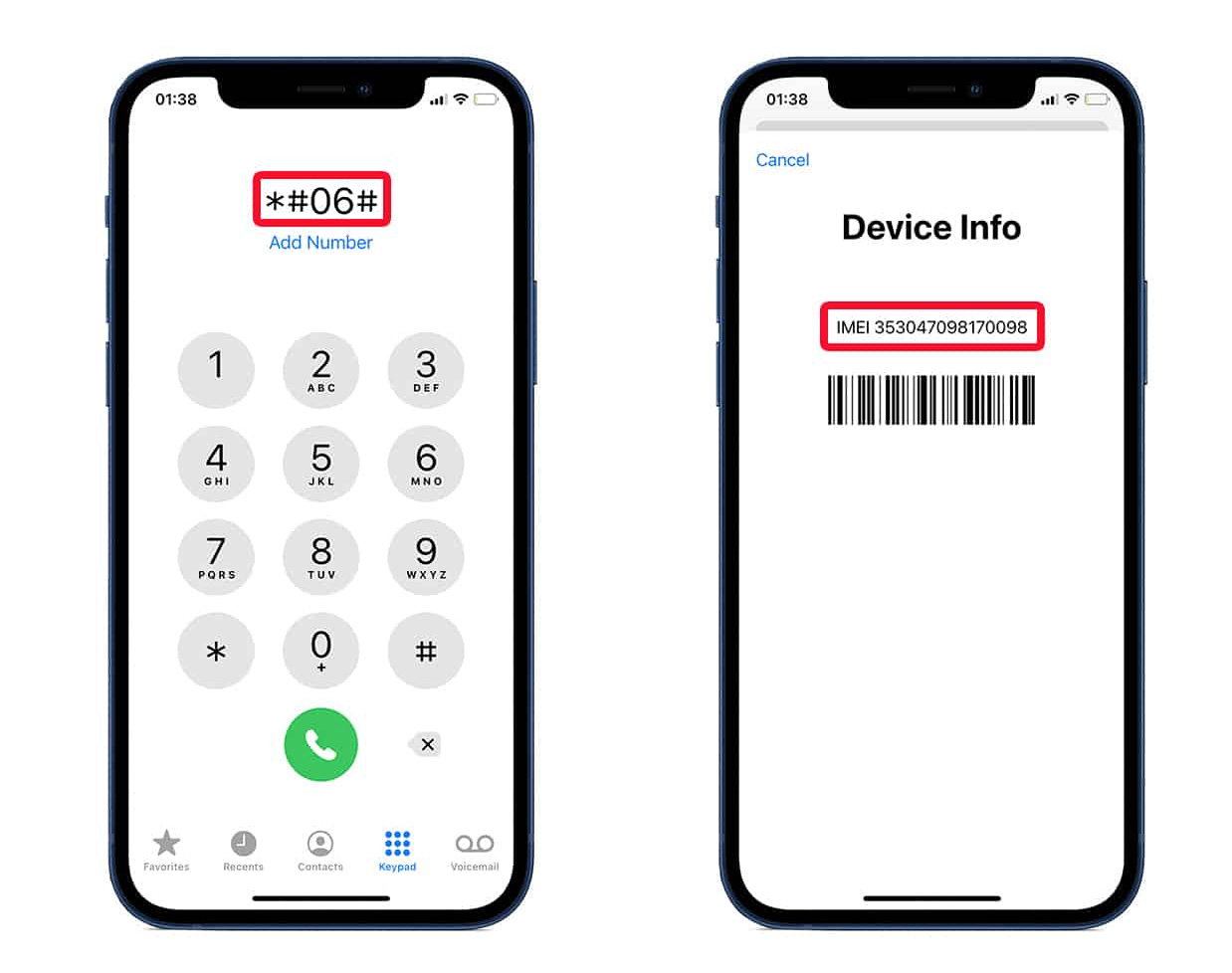 If you cannot access your settings, there is an alternative method. Use your iPhone's keypad and enter the following: dial *#06#. This will automatically display the IMEI number on your screen, which should pop up immediately after entry.
Now that you've located the IMEI, you can move forward with your personal unlock service. To begin, send it to SIMUnlockPro.com using the required unlock form. Once you have completed the payment, we're ready to make your device SIM-free. Our unlock service is compatible with all iPhones, regardless of iOS. This includes the most recent iOS 11. We can factory unlock iPhone 14, 13, 12, 11, XS, 7, 7 Plus, 6S, 6S Plus, six from the SFR carrier. Our services are legal and reliable and permanently unlock other competitors on the market.
Once our service is complete, your device can be used on any carrier worldwide.
Benefits of Buying SFR France iPhone Unlock from SIMUnlockPro
You can update your iOS to any version and jailbreak your phone for optimal software efficiency.
Travel abroad and use any GSM SIM card.
Enjoy a permanent iPhone unlock that gives you full access to all iPhone features.
If you have a blocked IMEI, click here, and we'll guide you on the next steps.
There are many benefits to buying your official France iPhone Unlock. We pride ourselves on professional service that optimizes our customers' functionality. Purchase your SFR France iPhone Unlock today, and your device will be ready for use.
Once we deliver your Factory Unlock, your device is officially ready for use on any network worldwide. At SIMUnlockPro.com, we guarantee an unlock method that works permanently. Since the IMEI will be marked as Factory Unlocked in the Apple database, your iPhone can undergo any iOS updates with no changes to your unlocked status.
Don't hesitate to contact our support team anytime if you need additional help or have queries about your order. We're here to make the process as easy as possible!