We are an official iPhone unlock service for Telus iPhone 14, 13, 12, 11, XS MAX, XS, XR, X, 8 and iPhone 6. This service is completely reliable and permanent despite software updates. If your iPhone is locked from Telus or Koodo Canada carrier, this service provides a simple fix that lasts the test of time. Once completed, your iPhone will be available with any SIM card worldwide.
Since this is an official IMEI-based unlock service, your device warranty will continue without being affected. Your device will remain unlocked forever since it is personally unlocked from the Apple database with our services. If your choose SIMUnlockPro.com to complete your services, you won't have to use any software or cable tools. Our team completes the entire process remotely using only the iPhone's IMEI number. The service is optimized to be efficient and easy for all our customers. You can find more if you have another Canadian iPhone locked on the Bell network to unlock via IMEI number.
Top Advantages of Using SIMUnlockPro to Unlock Telus iPhone
Fast and reliable delivery time. (Usually between 6-24 hours, the average delivery time is 8 hours.)
The ability to use your Factory Unlocked iPhone with any carrier.
You can update your iPhone to any version of iOS with no issues.
Easily restore your device information without worrying about the iPhone device re-locking.
A permanent solution that guarantees your iPhone Unlock forever.
Supported iPhone Models:
iPhone 14 Pro MAX, 14 Pro, 12 Mini and 13
iPhone 12 Pro MAX, 12 Pro, 12 Mini and 12
iPhone 11 Pro MAX, 11 Pro and 11
iPhone XS MAX, XS and XR
iPhone 8, 8 Plus and X (10)
iPhone 7 Plus and iPhone 7
iPhone 6S Plus, 6S, 6 Plus and 6
iPhone 5S, SE, 5C and 5
iPhone 4 and 4S
What You Need to Know Before Ordering:
This service unlocks any iPhone device, even if it's blacklisted. You can use the device outside of Canada only.
Please make sure prior to moving forward that your device is activated with Telus/Koodo SIM card. This is essential before we can unlock the device.
Since this is a SIM unlock service, ensure your device is not locked on iCloud. This is not compatible with the specific service we offer.
3 Ways to Find The IMEI Number of your Device
Open Settings. Go to General and then About. Scroll down until you see a 15-digit IMEI number.
Use the iPhone keypad to dial *#06#. Your phone's IMEI should appear on the screen immediately.
Look on the back of your iPhone for the IMEI, or check the SIM card tray.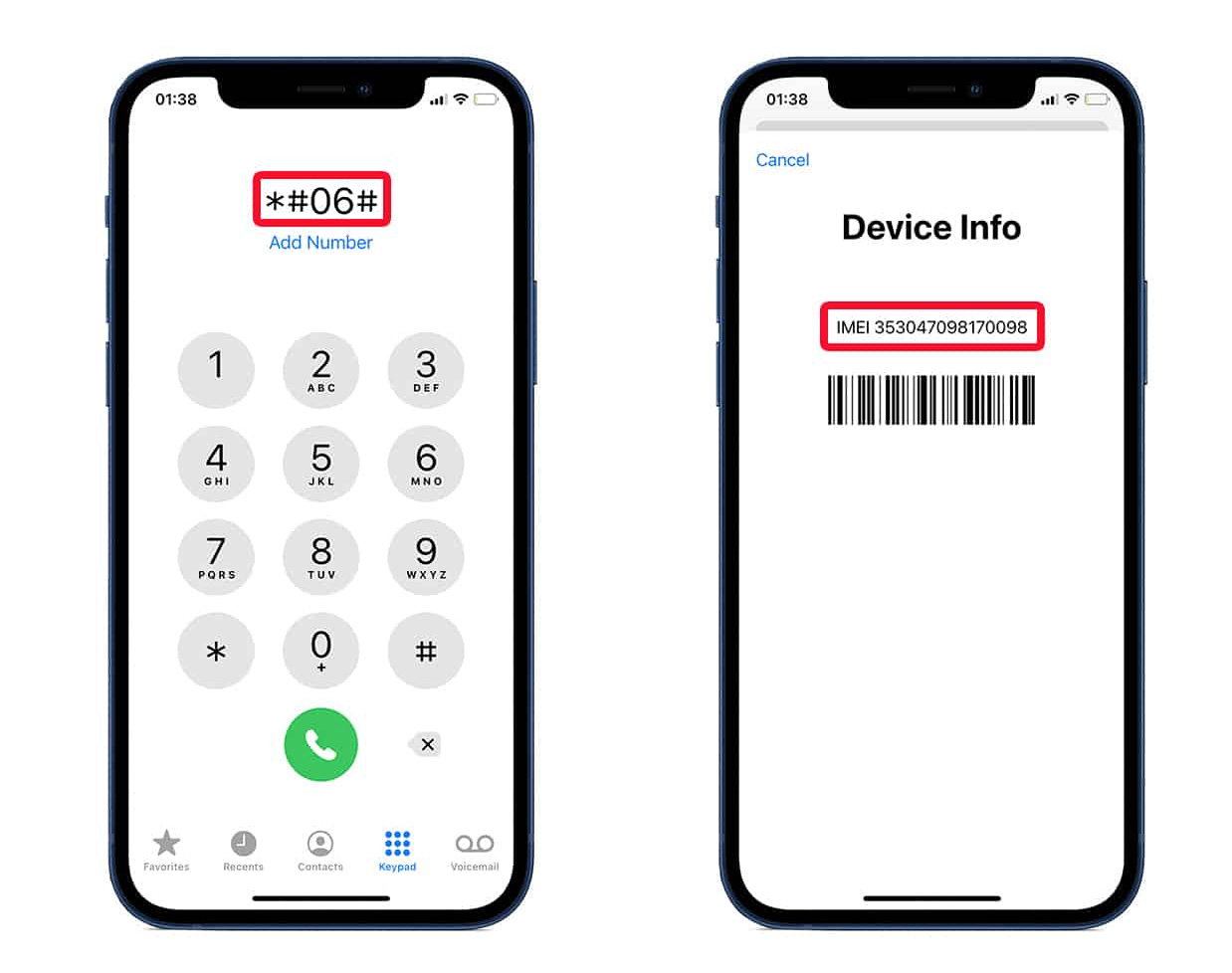 Once you have located the IMEI number, you must enter the information on the website. From here, click the Unlock Now button to start your order process. Once your payment and billing details are confirmed, our team will work on the Telus iPhone unlock service. Once your device has been successfully opened, you will receive a confirmation email about your order completion. This will contain a step-by-step guide on the next steps for activating your unlocked iPhone.

Once this is completed, you're all set! You officially have an unlocked Telus/Koodo iPhone compatible with any SIM card on any GSM network. This will stay the permanent state of your iPhone now that the IMEI has been unlocked.
We're always available to assist you with any questions or concerns. Reach out to us using our contact form on SIMUnlockPro.com!